According to a CCS Insight survey, poor quality networks and patchy office Wi-Fi could hamper businesses ability to roll out future remote work strategies.
The Employee Workplace Technology Survey 2022 asked 611 employees, based in Europe and the US, about their biggest frustrations when it comes to technology at work. A whopping 37% said they were frustrated by connectivity issues whilst at work, 30% pointed to poor mobile connections, and 29% cited unreliable home and office Wi-Fi as their biggest frustrations.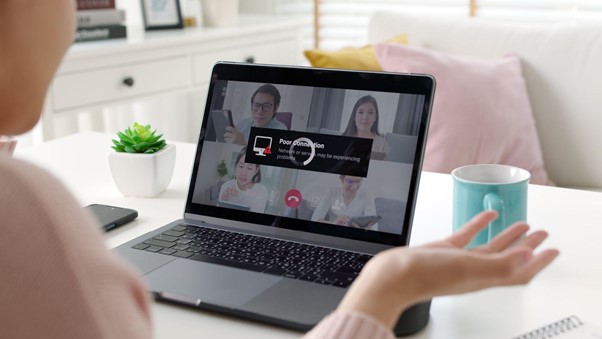 The survey also looked at how meeting habits have also changed as a result of the COVID-19 pandemic. The study concluded that 46% of work calls now take place on meetings apps, this is compared with 29% before the pandemic.
The biggest winners have been Zoom and Microsoft Teams, with usage soaring 50% last year. The study found that 40% of employees expect the use of meeting apps to continue to grow in the next year.
On the other hand, traditional voice calls have dropped by 20% compared to pre-pandemic figures. Almost a quarter (24%) of respondents said they would continue to try to reduce usage of desk phones during the next 12 months.
The survey also looked at employee attitudes towards hybrid work, with 62% of respondents supporting a continuation of remote work, in some form, post pandemic. Interestingly only 27% said they would like to work remotely all the time, this is down from 34% in 2020. The majority of respondents favoured a hybrid solution, working from home three days a week.